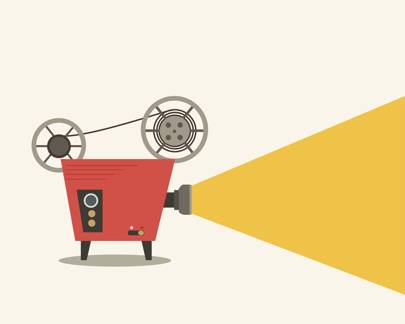 Netflix has plenty of movies to watch but there's a real mixed bag on there. Sometimes finding the right film at the right time can seem like an impossible.
This is particularly the case now Netflix's film rating system is a percentage rather than a numerical rating. So, to help you in this most important of tasks, we've compiled a list of the good films on Netflix. We're also updating this list with the latest releases and new finds most weeks, so check back for more recommendations.
Midnight Special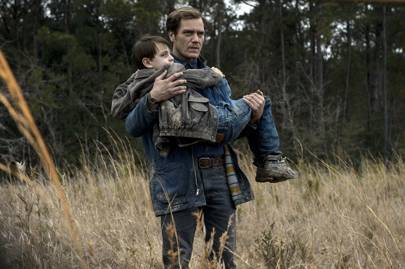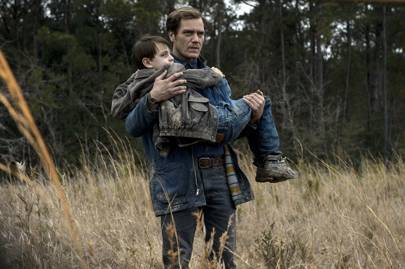 Warner Bros.


Midnight Special has Michael Shannon in it. This is generally a good indicator of quality, as is a supporting cast of Joel Edgerton, Kirsten Dunst and Adam Driver. Here Shannon plays Roy Tomlin, a father protecting his son Alton from a cult who covet and worship the boy's special powers, and government agencies investigating the strange events surrounding him. It's a tense, emotional ride with more than a hint of Spielberg about it. Certified 83% fresh on Rotten Tomatoes.
When Harry Met Sally...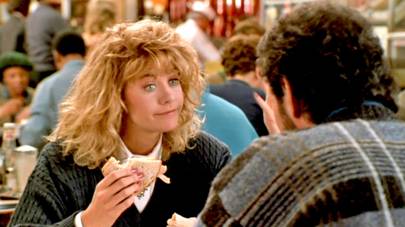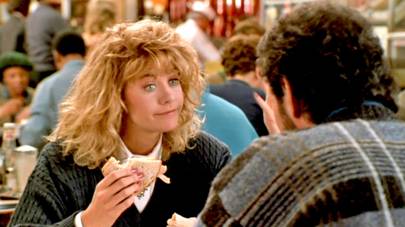 Columbia Pictures


Although it's nearly 30 years old, When Harry Met Sally... feels as relevant, funny and awkward as did on its release all those years ago. The canonical romcom, written by Nora Ephron, follows the title characters – played by Billy Crystal and Meg Ryan – through 12 years of serendipitous run-ins and altercations in New York. Oh, and there's also that scene were Ryan proves to Crystal that men are unable to recognise when a women is faking an orgasm, much to the bemusement of everyone else in the diner. Watch it on Netflix now.
Annihilation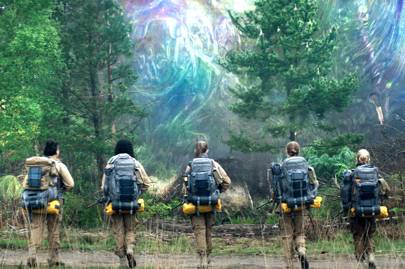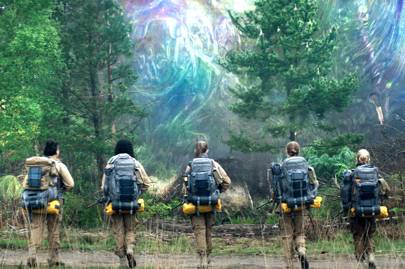 Writer and director Alex Garland won numerous plaudits for his directorial debut Ex Machina, including Oscar and BAFTA nominations for best original screenplay. Annihilation is his second feature as a director and it's another serious, enthralling sci-fi exploration that's much better than its 'straight to Netflix' status would suggest.
Channelling a sci-fi horror vibe reminiscent of Soviet-era mind trip Stalker, Annihilation's main antagonist is a slowly expanding zone called The Shimmer in which all life is undergoing rapid and inexplicable mutation. Natalie Portman travels with an all-female team of scientists to try and reach the centre of The Shimmer and understand what's causing it, and what happened to her husband after his own journey into Area X. Cerebral and dream-like, it's the kind of film that begs discussion, interpretation and repeat viewings. It's also an absolute visual treat.
Son of Saul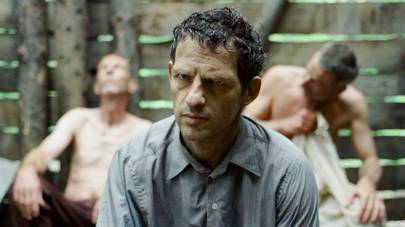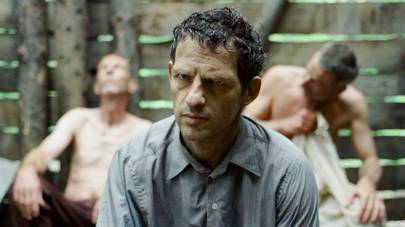 Netflix
Son of Saul is a visceral, living hell of a movie that will leave you numb. It follows the eponymous Saul, a Hungarian Jew forced to work in one of Auschwitz's Sonderkommando work units where, on pain of death, he is made to assist in the slaughter of Holocaust victims. When Saul finds the body of a boy he believes to be his son, he determines to ensure the child has a Jewish burial, no matter what the cost. Many of this film's most disturbing moments happen just out of shot, told mostly through sound, while the camera clings closely to Saul's face. The film, which was director László Nemes' feature debut, won the Grand Prix at Cannes and the Oscar for Best Foreign Language Film. Watch it on Netflix now.
Pride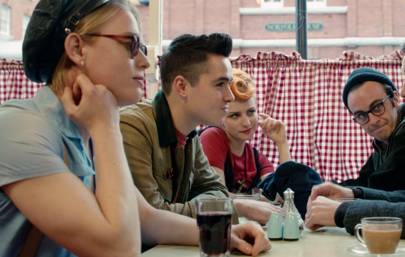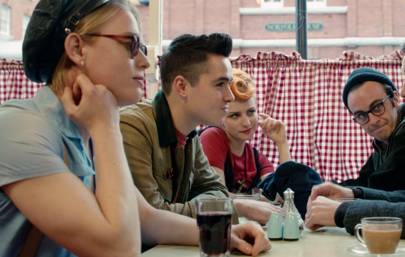 Netflix


Based on true events, Pride tells the story of a group of LGBT activists who come together to support striking British miners in the mid-1980s. The activists, Lesbians and Gays Support the Miners, recognise some of the difficulties their own community has faced in the way the miners are treated by the police, the press and the Thatcher government, and start raising funds in solidarity. But not all of the miners are ecstatic about their new comrades, and many of the LGSM members have their own challenges to deal with too. The film is a moving testament to the capacity for people to overcome their differences and inspire lasting change – even after the pits close. Watch Pride here.
La La Land
Los Angeles is a city where people go to chase their dreams, but wind up working dead-end jobs for a boss they hate. It's also a place where a traffic jam turns into a musical set-piece, complete with jazz hands on car roofs, at the drop of a hat. Ryan Gosling plays a gloomy pianist stuck playing jazz standards in restaurants while Emma Stone is an aspiring actor who can't quite seem to get a land her first acting gig. La La Land follows the pair as they make the agonising decision to choose between their relationship and their dreams, but along the way they manage to rattle off a handful of original songs, helped along by the film's superb score. The film received 14 nominations at the 2017 Oscars, and ended up winning six. You can watch it here.
The Revenant
Netflix


Leonardo DiCaprio finally won his long lusted-after Best Actor Oscar, in 2016, for his role as a nineteenth-century American fur trapper who will stop at nothing to exact revenge on the man who once left him for dead. The Revenant is a beautifully-shot and relentless period piece that will leave you exhausted, but in a good way. Watch it on Netfilx here.
The Martian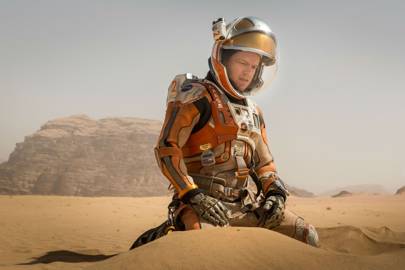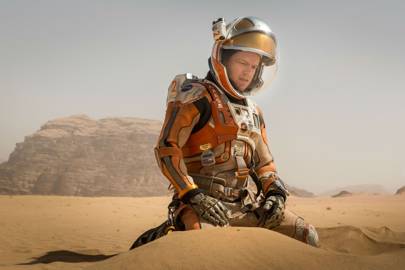 When Nasa or SpaceX sends the first humans to Mars, it's likely they won't return. The Martian sees this probable scenario acted out. Matt Damon, who stars in much of the film in a solo role, is left on the Red Planet after being presumed dead. In his mission to survive, he has very few resources at his disposal and his entire fate rests on the growing potential of Martian soil. It's a gripping, almost realistic portray of the perils of human space exploration. Watch it on Netflix here.
Bridge of Spies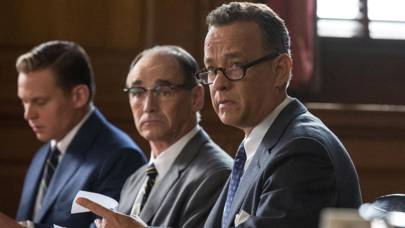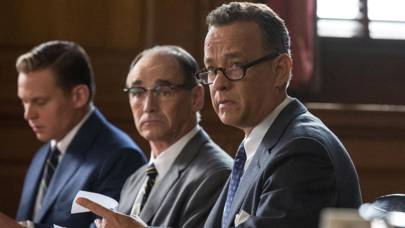 Netflix


Set during the Cold War, Bridge of Spies tells the story of a lawyer, played by Tom Hanks, who is tasked with negotiating the release of a US Air Force pilot shot down over the Soviet Union in 1960. Mark Rylance won an Oscar for his portrayal of Rudolf Abel, the Soviet spy imprisoned in America who is offered to the Russians in exchange for the life of the pilot. Director Steven Spielberg is on top for for this slow burning but gripping flick that's based on a true story. Watch it here.
Spotlight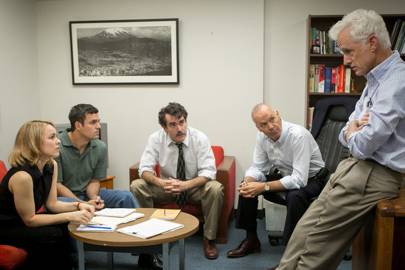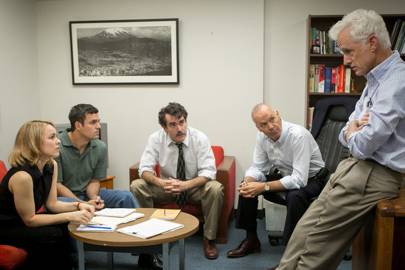 Netflix


Spotlight is based on the true story of a group of investigative journalists working at The Boston Globe newspaper who uncover systemic child sex abuse by Roman Catholic priests going back at least 30 years. The cast, which includes Mark Ruffalo, Michael Keaton and Rachel McAdams, all put in top-drawer performances as journalists battling to gather the facts and avoid the influence of the omnipresent Catholic church. The film won Academy Awards for Best Picture and Best Original Screenplay at the 2016 Oscars. Watch it here.
The Nice Guys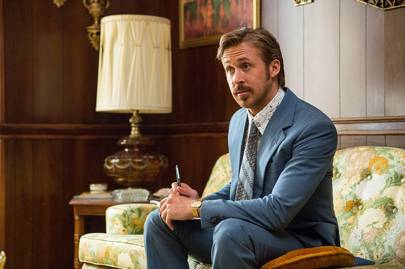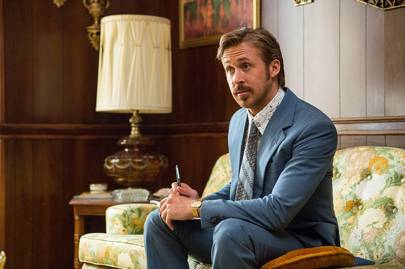 Warner Bros / Daniel McFadden


Ryan Gosling and Russell Crowe star in this classic buddy comedy that follows the screw-up filled antics of two private detectives. The script is pacy, the gags (both physical and spoken) are funny and the plot – while a little thin at times – keeps things going to an action-packed finale. The retro buddy movie feel is neatly complimented by a remarkably detailed recreation of 1970s Los Angeles, while the film's somewhat adult themes ensure it doesn't get lost in a sea of teen-friendly, wishy-washy action adventure films. In short: it's something a bit different and the relationship that develops between Gosling and Crowe makes The Nice Guys a must-watch. Watch it here.
The Girl with the Dragon Tattoo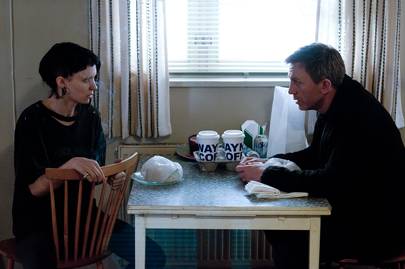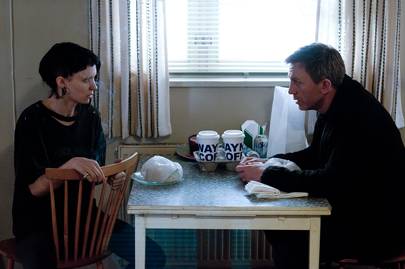 Columbia TriStar Marketing Group


Based on the novel by Stieg Larsson, this 2011 psychological thriller follows disgraced investigative journalist Mikael Blomkvist (Daniel Craig) and vigilante hacker Lisbeth Salander (Rooney Mara) as they try to get to the bottom of a young woman's disappearance. The compelling mystery with its unpredictable twists will keep you hooked, and Craig and Mara's full commitment to their characters means it's worth re-watching too. But be warned: there's some pretty graphic violence, including a particularly harrowing scene of sexual assault. Watch it here.
Mad Max: Fury Road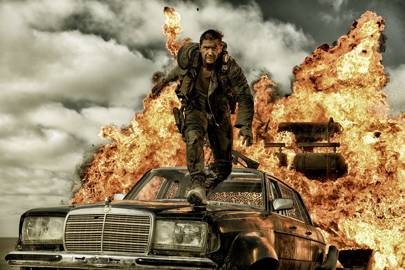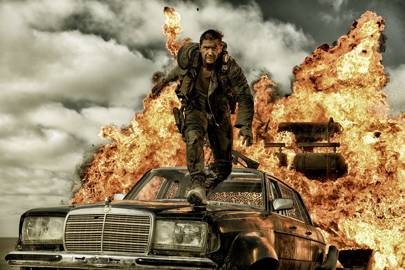 Warner Bros


Rarely is a franchise reboot this successful. Fury Road is a manic, bewildering spectacle of a blockbuster that sticks two fingers up to the soulless CGI-filled action films that dominate the box office. The visuals are remarkable, the costume and prop design out of this world and the pace unrelenting. The big-budget treatment takes a vision dreamt-up in the late-1970s and puts on an eye-achingly epic show. Turn up the sound and let the madness wash over you. Watch it on Netflix here.
In Bruges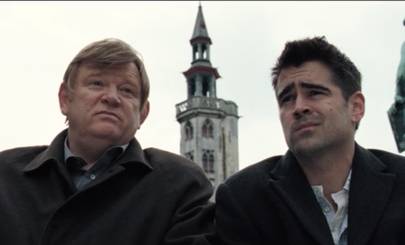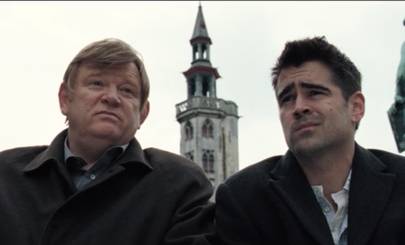 In Bruges is a rare film that manages to be both hilarious and traumatising. The 2008 black comedy follows a pair of Irish hitmen who retreat to Belgium to lay low after a job gone wrong. Here, they face two equally difficult challenges: dealing with the fallout of the botched assassination, and keeping themselves amused in the most boring town in Belgium. We follow the unlikely duo around the town's picturesque tourist spots and seedier underworld as they grapple with their consciences – and, more urgently, their displeased boss. Featuring fantastic performances from Colin Farrell, Brendan Gleeson and Ralph Fiennes, it won't fail to surprise you with its novel plot and motley cast of characters. Watch it on Netflix here.
The Breakfast Club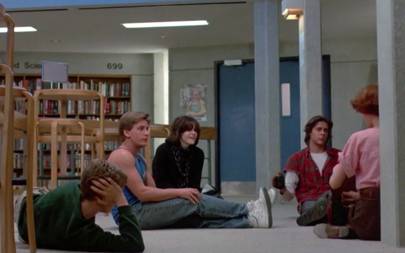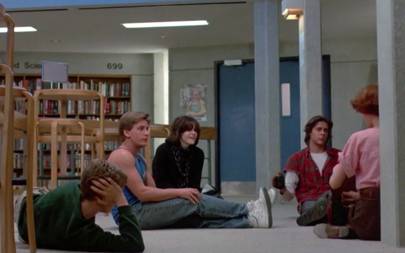 A true classic. Five high school students, all from different backgrounds find themselves in detention together on a Saturday. There's the rebel, the spoilt child, the outcast, the jock and the brainy one. Naturally, their different social groups mean they don't get on, but when you're locked in the school library with nothing to do for an entire day things can change. The teens forge an unlikely friendship and each learn something about themselves as well. Watch The Breakfast Club here on Netflix.
What happened to Monday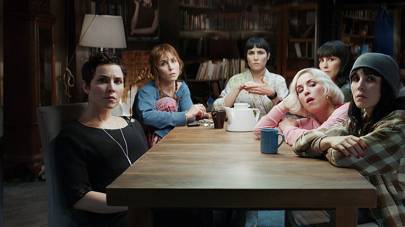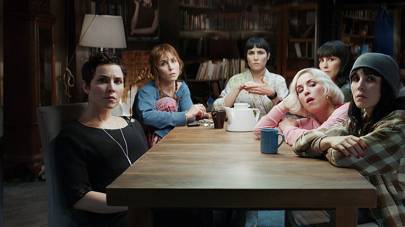 Netflix
What happened to Monday is so ridiculous that it's brilliant. Part of the ever-growing list of sci-fi dystopian flicks, this Netflix Original tells the ever-unraveling story of six septuplets who had the misfortune of being born into a world with a strict one-child policy. To avoid government capture, they must pretend to be the same person. When one sister goes missing, this proves easier said than done. With an impressive performance by Noomi Rapace, as all six sisters, and Willem Dafoe as their guardian, watch it here.
Mudbound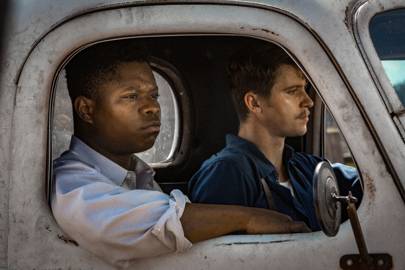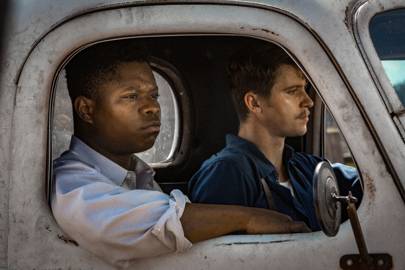 Mudbound is tipped to be Netflix's first serious Oscar-worthy feature film. Directed by the up-and-coming Dee Rees and based on a novel of the same name, it's a period drama set in rural, post-war Mississippi as two veterans return home to deal with rural class struggle, racism and PTSD. Staring Carey Mulligan, Garret Headland and Mary J. Blige in leading roles, its 97 per cent Rotten Tomatoes rating has it marked it as one of 2017's leading indie films. Head over to Netflix to make your own judgement.
The Dallas Buyers Club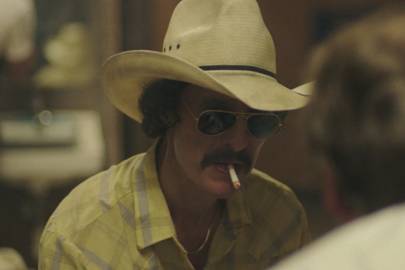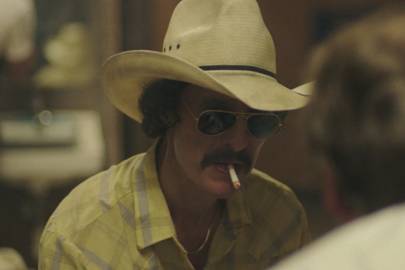 Netflix


Set in 1985 in Texas, a bigoted rodeo bull rider, Ron Woodroof, is diagnosed with AIDS. His refusal to accept his fate sends him on a journey to track down the drug AZT, the only known treatment. On his journey he meets a transgender business partner, who agrees to help him distribute the drug amongst the gay community. Based on a true story, Dallas Buyer Club is as harrowing as it is inspiring. Woodroof, played by Matthew McConaughey, subverts the macho man, making him an unexpected hero to a generation of gay men. McConaughey's celebrated performance won him an Academy award and Golden Globe for Best Male Actor. Watch it here.
Zero Dark Thirty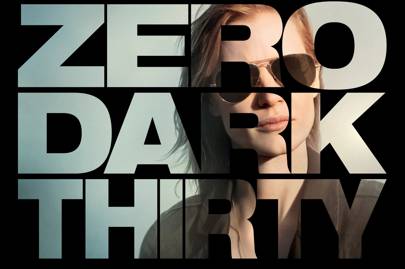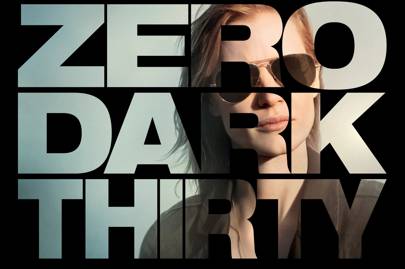 Directed by Kathryn Bigelow, known for Hurt Locker and the upcoming Detroit, Zero Dark Thirty tells the story of the hunt for Osama Bin Laden. Starring Jessica Chastain as the lead, it's an outstanding thriller and doesn't shy away from some challenging topics. It's infamous for its depiction of "enhanced interrogation" and it was criticised for being both pro- and anti-torture. In any case, Zero Dark Thirty isn't a jingoistic celebration of US success, but a tough, unrelenting look at the sacrifices, moral and personal, made in pursuit of the war on terror and well worth a watch.
The Big Short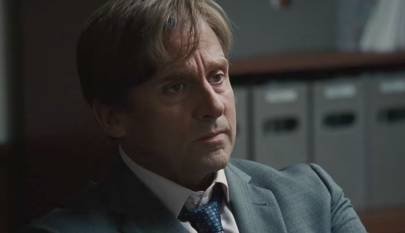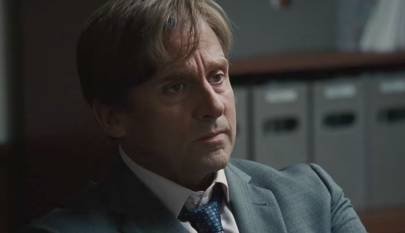 Paramount Pictures


Witty, outrageous and at times chilling, The Big Short will reaffirm your cynicism of Wall Street. Starring Christian Bale, Steve Carrell, Brad Pitt and Ryan Gosling to name a few, this comedy-drama was one of the more unexpected films to come out of 2015. Originally a book by Michael Lewis on the financial crash, this BAFTA and Academy Award winning adaptation brings to the screen the crisis of 2008 and its roots. Be prepared to be enlightened and enraged. Go watch it on Netflix.